If you like/love/hate Run DMC you must listen to this.
If you like/love/hate Sarah Mclachlan you must listen to this.
If your life has been touched in any way by adoption, you definitely must listen to this.
Rap star Darryl 'DMC' McDaniels from the groundbreaking rap group Run DMC tells a fascinating, hilarious and touching story  about pop-rock singer/songwriter Sarah Mclachlan saving him from suicide. With a few twists and turn that are really pretty amazing.
I remember as a kid seeing the 'Walk this Way' video (which at once saved, revived, and catapulted Aerosmith's then stalled career) countless times on MTV and marveling at the walls coming down between rock and rap. One could argue Steven Tyler actually did the first rap on their 1975 hit. It was perfect timing and utter brilliance on Run DMC's part to recognize that song and invite Aerosmith to the party. I always respected them for that.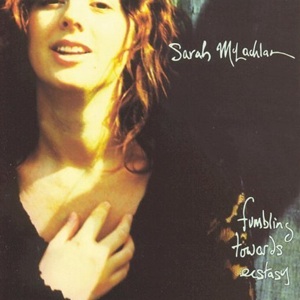 But I now have a whole new level of respect for Mr. McDaniels and his hilarious and brutally honest storytelling abilities.
I uploaded NPR's 'The Moth' broadcast here just in case they take it down from their site. Worth the fifteen minutes of your life, believe me.
01 Darryl _DMC_ McDaniels_ Angel
Update: Here is somewhat of an abridged transcript if you have not the time for the listen. Much better to listen though, as he tells the story so well…