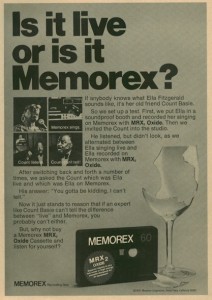 The stage versus the studio. Live versus layered. Each has its strength, each has its weakness.
Live is raw, it's real, it's human.
It's flawed, it's moody, it's fickle. Sometimes disastrous.
The studio is focused, controlled, yet unpredictable. Creativity at its zenith.
Yet stifling, draining, repetitive and stale, oftentimes sucking the soul out of the spark that once was a great idea.
Studio albums can be cultivated into cultural monoliths fit to change the world and those who live in it. Dark side Of the Moon. Physical Graffiti. Sgt. Peppers.
Live albums can take you there – Peter Frampton, Kiss Alive, Live at Leeds.
The studio makes you carve and create and explore and refine.
The stage makes you prepare and prepare and prepare and then…abandon.
Not to be compared but to be complimentary.
Indulge me.
The live (with terrible sound from a camera mic) – be imaginative.
The studio. Listen and compare. Be gentle. But be honest.
http://web.me.com/kickstar1/filechute/07%20%20-%20sharks%20teeth.zip
'Sharks Teeth' Live